Guided Autumn Aurora Tours Luleå
Northern Lights Walk including Dinner

There is nothing more amazing than the Northern Lights in Luleå
In the evening we will head our from Brändön for a nature walk to search for the lights.
While walking through the Brändön forests and along the coastal beaches our guide will inform you about the surrounding nature and wildlife and if conditions are right the Northern Lights may appear.
Along the way there will be a break during which our guests will light a fire and prepare coffee and tea. Dinner will be prepared outdoors by the guide and enjoyed sitting on reindeer furs under the dark sky.
This is as close to nature as you can get.

Activity type : Day tour / activity
Duration : 3 hours
Booking in advance : Can be booked until last minute
Physical difficulty level : Moderate

Cancellation policy : Fee of 100% if booking is cancelled 1 month, 13 hours or less before event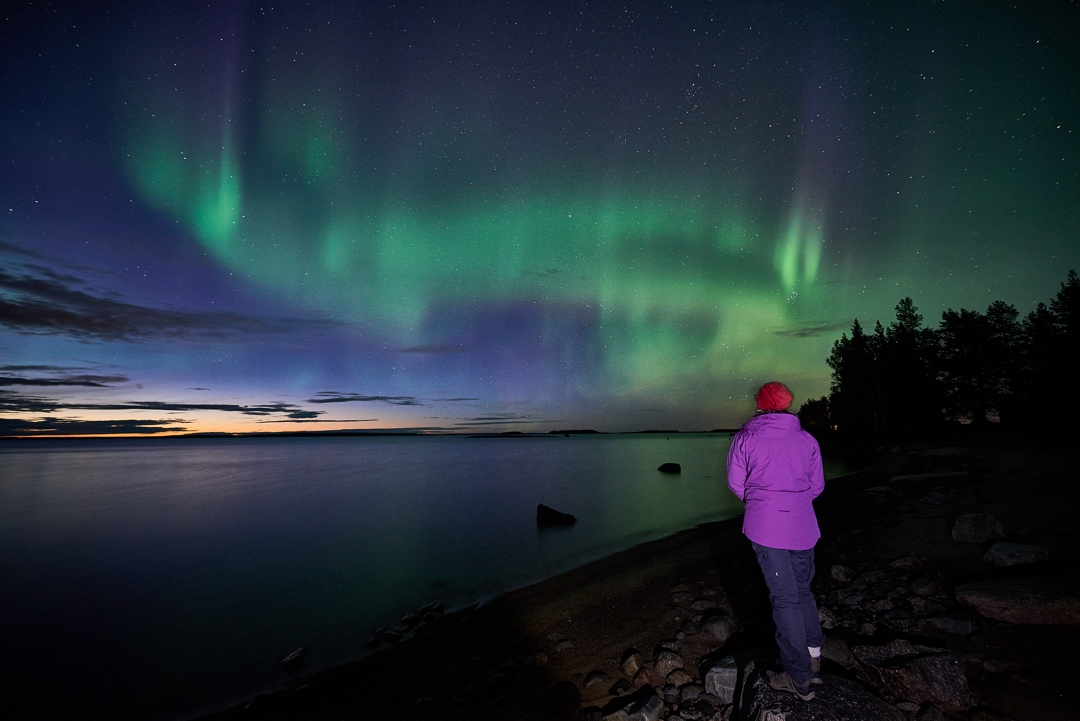 Northern Lights Walk including Dinner
Brändön
Aurora Hunt in a Luxury Mini bus
Starting From Luleå
A nature experience with a local aurora photographer who will help you find the Northern Lights around Luleå.

We will head to 2 or 3 great locations where we know there are great chances of northern lights viewing, and if you have your camera with you, the taking of really interesting northern lights images.

In the photo gallery you will see many of the amazing photos taken by your guide on this and similar northern lights tours. The tour is about 3 hours but if the lights are strong we will likely stay out a little longer. As we will be out in the elements when viewing the aurora you will need to bring with you warm clothing.

This tour is conducted in a luxury mini bus with only 6 passenger seats plus the driver. Your guide will bring along warm drinks and some snacks for the tour and we may even stop at a local lodge for a visit depending on the conditions.

There is of course no guarantee that we will find the northern lights but we will aim to have a fun tour in any case. Note however that in the event of significant cloud cover or poor northern lights conditions we reserve the right to rebook to another more suitable night or cancel the tour and refund your payment in full.

When making the booking you should advise where you would like to be picked up in Luleå and your telephone number.

Click on the photo thumbnails below to see larger versions

Aurora Hunt in a Luxury Mini Bus
LGT